Are you trying hard to build your brand? Being a small business owner, it's infinitely a tough job to perform. Big companies spend liquid money onto this facts, whereas all you have is determination and solid objective. As per the overwhelming audience in social network, it can be a gold mind to build brand. That is why, today we're about to have a brief discussion on how to build your brand with social media at minimal budget. Let's get started!
How to build your brand with social media?

To be frank, social media is, at this moment, the greatest way to build personal identity, demonstrate reputation and make a solid stand out in the industry. A well-built social media strategy offers sheer publicity of your brand as well as bringing up new opportunities. Whether you're building your business brand or building your personal brand, you must consider social networking sites as your prior choice to get the job done.
Why marketing with social media is vital, that question might appear in your mind at any time now. It's because Google tends to give high authority to all the major social platforms likewise Facebook, Twitter, Pinterest and many more. So chances are high that you or your brand may come up with a list of your main social profiles and the more you remain active there, the more chances to get your profile ranked. Don't forget, whatever you do or put online, remains as representation of your brand.
In this article, you're about to discover how to build your brand using social media.
Specify Your/ Business Purpose
Start with defining yourself or your business objective. Think what you want to gain when people do a search for your business name and what you actually wish to show them. Categorize your purposes at first. If you want targeted audience to see the overall portfolio of your business and wish to receive new opportunities to work, concentrate more on optimizing the LinkedIn Profile. For promoting content in front of a mass audience, be concerned about Twitter. Besides, among all the social media marketing strategies, Pinterest is the best option to sell artwork, homemade food, and apparels.
Put something that people with bound to remember like, "Looking forward to start my own business". That very statement signifies that you want to become self-dependent, entrepreneur. You're a confident personality and so do your business. Or try something fancier like, "I want to sell more and earn more", which indicates the determination and dedication of you towards your personal skill and business as well.
Optimize all the Profiles with Utter Completion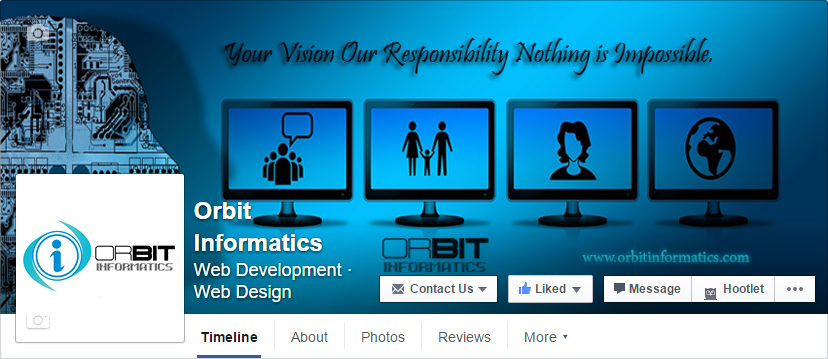 A lot of people are crazy about social media strategy to secure their business policy in big time. However, they don't exactly know enough social branding, what to include and what not to include in their profiles. That particular lacking is enough to destroy all the hard work. On a question of how to build your brand with social media, you must complete your profile by putting all the necessary information. First of all, consider the name of your profile. Try to keep it as per your business organization name. Then come into the picture, which is doubtlessly the most important thing to take care. Put a clear and high resolution profile picture and a definite cover photo. Both the profile picture and cover photo shall display your brand value. You have to have a certain keyword. Then complete all the social networking profiles by providing the exact information with those valuable keywords. It'll allow you to get found on social media easily.
Recognize the Area of Expertise
Since you're thriving for building your personal brand, you shall decide the reason you want to get recognized for. Who is your targeted customer? What's their thought about that particular product? You need to consider those once building your business brand. Truly, the internet is overwhelmed with experts and entrepreneurs. You must determine your business charisma. While marketing with social media, your area of expertise will explain the unique facilities of your product or service.
Add Social Sharing Buttons to Blog Posts & Articles
That simple move will allow your audience to share the content about you or your brand with their followers. Normal people just love to share good promotions and discount offers. So make the blog posts and & articles easier to read and interesting enough to get shared. Provide quality content to both your page, website and blogs and the followers will build your brand.
Prepare Complete List of All Your Social Media Profiles
Getting the ideas on how to build your brand with social media? Okay. Now, preparing a list of profile link is another important fragment of the social media plan. As there's quite a lot of social networking sites these days, preserve the links of all your profiles in a white paper and see the progress. By that spreadsheet, you can review each of your profiles regularly, provide concurrent update and make sure that they carry information like your current business website, contact info, URL, social links and many more. To get more success with that approach, you shall go for the term social media metrics and how it works.
Constant Look & Feel on All Platforms
With a view to building your personal brand, using constant look and feel on all platforms is identified as a pretty fundamental social media strategy. The main concept here is to make your appearance momentous. The choice of your style, color and tone is essentially the main aspects of personal branding. So, it should remain same in all platforms. For instance, if your website or logo is of blue color, don't use yellow or red in your Facebook and Twitter fan page.
Preserve your brand Name Everywhere
It's the last but not least important factor of building your business brand. No doubt that you need to preserve your business brand everywhere. You can use tools like KnowEm, Gravatar, Bradnwatch, Sendible for searching name all across varieties of social networking platforms. If your chosen name is not available on a certain site, think of using variations. That's really a crucial step for Google optimization. Include the links of your social media profiles in your blog, which will let them get indexed in a hurry.
Come Up with a Solid Positioning Testimony
This one is one of the trendiest concepts of our guideline on how to build your brands with social media. A solid positioning testimony offers a brief discussion on what your brands do, who you are and what your business objective. Typically, this sort of testimonies are developed for the business branding purpose.
While coming up with a well-made statement, be concerned about your audience. Though the recitation is about your business, but it necessarily is not for your business. It's genuinely for the people you're trying to get connected. Tell what makes your business different. What makes your product or service unique? If you don't know it yet, take some time for researching both your product and targeted customer.
A Little Windup
It doesn't matter what your purpose is, while you're doing personal branding or business branding. All it matters is your social media marketing strategies. You have to remain active all the time and offer incentives for new likes and shares. If you want to get noticed within the shortest possible time, you can earn it by running successful social media campaigns, although it's a bit expensive process.
What do you think now? These are the most authentic and tried methods of our guidebook on How to build your brand with social media. Let us know what strategy works best for you. Don't hesitate to share your thoughts in the following comments box.