Ecommerce is constantly marching ahead as the pioneer of modern business sense. The development graph of this arena is quite fascinating due to its most trustworthy manner of purchasing goods. Multifarious business houses has been able to reach new statures and make the best use of countless possibilities, because of its existence. This is why CMS for ecommerce plays some serious role for the sake of business.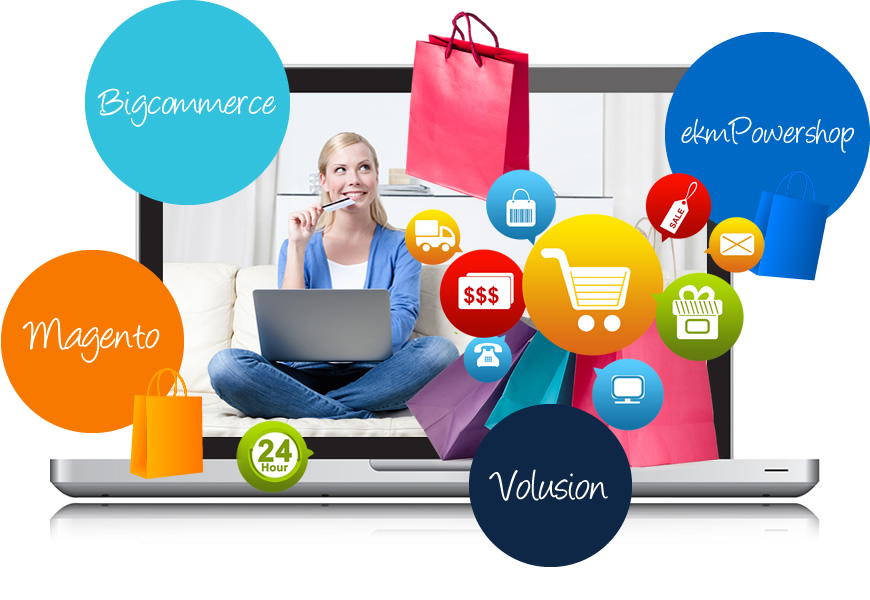 Ecommerce is comparatively a standard concept in order to build hefty presence in online marketplace. Actually having a reliable and powerful CMS (Content Management System) is quite common to prosper in digital market. It's more of a need at present to induce a substantial CMS for ecommerce website. In this following post, we'd talk about the 3 most popular content management system special for ecommerce. These CMS's are chosen from studying data like best ecommerce CMS for SEO, best ecommerce CMS for small business, CMS and ecommerce solutions, top free ecommerce CMS,best CMS software and more.
Most Popular CMS for Ecommerce
Please go through the following points where we've put the most popular content management systems for online business with all our effort and years long experience. Remember systems like Joomla, WordPress are not entirely made or perfect for ecommerce, for what they offer potent plugins to look after your intermediate demands.
Magneto
By far Magento is world's most used content management system used for building more than 100,000 ecommerce websites. Magento is formerly known as an open source platform for Ecommerce business that can easily calibrate the wave between online sales and design. A wide range of effective plugins and extensions are accessible for Magento that allows top-notch flexibility over any other functionality CMS for ecommerce. That smart content management system allows the user to handle multiple sites at a time, 50 payment gateways and integrate Google site optimizer. The reason to choose it in short:
Huge number of standard extensions are available
Offers highest customization and functionality
Most SEO friendly content management system
Immensely extensible platform
Opencart
After Magento, Opencart is another popular content management system built for ecommerce website with open source facility. It achieved such popularity due the easy usage o back-end, which means the controller or business owner can easily operate the website. However, the support systems are not as broad-ranging like other CMS platforms suitable for e-commerce. Why should you use it? Check out the reasons below.
Simply sophisticated back-end
Easy to operate
Enriched with wide range of plugins
CSS can be modified from admin panel
WooCommerce
WooCommerce is not a complete content management system, to be frank. It's a well-developed WordPress plugin, which is vastly used for developing ecommerce business website based on WordPress platform. Though WordPress is straightforwardly not acceptable for building e-commerce site, WooCommerce can fill that up. Plenty of WordPress themes at present come with built in WooCommerce functionality. This plugin provides most of the generic features offered by other open source CMS's. If you're familiar with WordPress platform, then WooCommerce should be the most admirable choice to build business website in a cost effective way. The reasons to use this CMS for ecommerce:
Uncomplicated and easy-peasy setup
Runs only on user friendly WordPress platform
Plenty of lower priced add-ons and other themes are available
Do you have any questions regarding those content management systems? Please write to us and stay out for more news regarding website and web development.