When SEO is the main concern, then there shall be no compromise on employing the right tools for signifying digital marketing efforts. We're about to go through in detail review of the he most amazing SEO tools for business  today. Whether it's matter of realizing website issue, tracking audiences and analyze keywords, then the following top SEO tools tend to save valuable hours, discerning opportunities, prepare streamline reporting and more. There is no need to confront again and again that impeccable tools for internet marketing play the most implicit role.
Most Amazing SEO tools for Business Development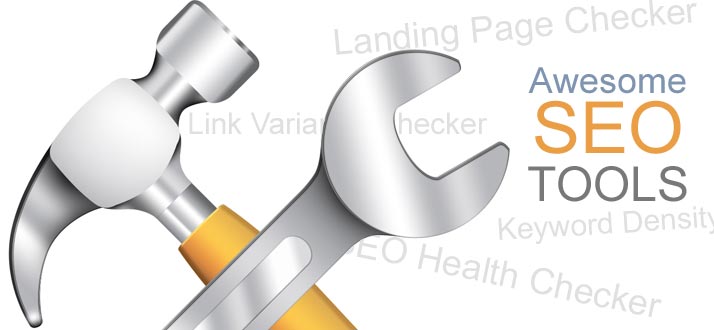 In digital marketing sense, SEO tools possess a huge number of facilities to gain success and climb at the top place of sheer superiority. That's why, best SEO tools are inclined to motivate you and enhance the possibility of gathering opulence with effort and hard work. By using tools you're just supporting your work and those tools do work relatively faster than manual strain. In this port, we'll discuss the 3 most amazing SEO tools for business . You can also embrace them as the best marketing tools for business in digital world.
Moz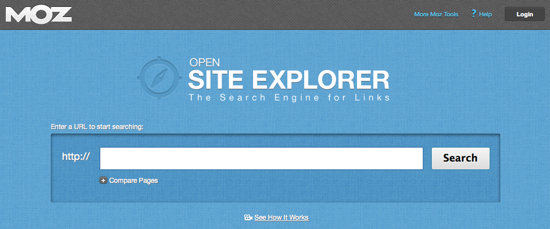 Moz is one of the most popular SEO tools that offer extensive range of online marketing facility, pro-active user's community with very fruitful content. It's a Seattle-based platform actually that provides immense number of useful marketing tools along potential information to boost up internet marketing campaign. This most amazing tools for business development come with a specific price tag. And the paid version is lot cooler than the free version. So, if don't want to spend enough money to gain prosperity, then free version would be a good choice.
On-Page Gader is one of the most well-knowns tools of Moz for doing on-page SEO with more than 30 keywords criteria. It induces a total report regarding ranking issue and recommend a precise improvement to boost SEO performance by demand. There is another tool is available under the whole package of Moz, Keyword Difficulty and SERP Analysis Tool that hauls the top search engine rankings for any corresponding keyword and produce a difficulty score. After using both this tools, you can now check for Rank Tracker grab search engine ranking for those particular keywords. Moz also allows you to track ranking over time and also get email notification when any ranking improves or demotes.
Raven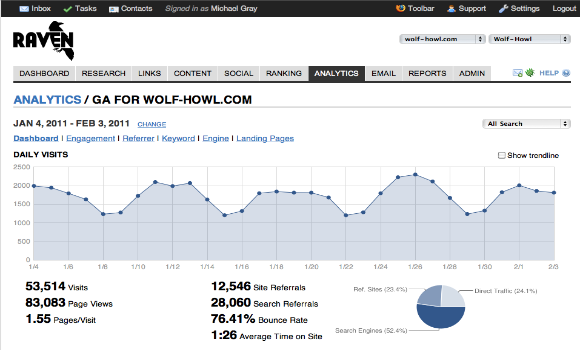 Raven is another most widely used SEO tools that comes with a customer friendly interface to become one of the best SEO tools on current days. Nashville based Raven incorporates powerful search engine optimization features and also proffers a great variety in-depth of tools.
Website Auditor is known to be the best tool of Raven that crawls all over the site and provide simplistic report to identify weakness, duplicate contents and address critical search engine address. Whether it's time to re-construct or re-design the website, Website Auditor's report will be more than cooperative. For web analytics, Raven's another favorite tool is Research Central that spouts data from any trusted source with a view to analyzing link numbers, website's stats, page authority rank and many more. There is also some other tools like Back-link Explorer to check fresh links, Marketing Fight School for a full volume of informative videos and so on.
SpyFu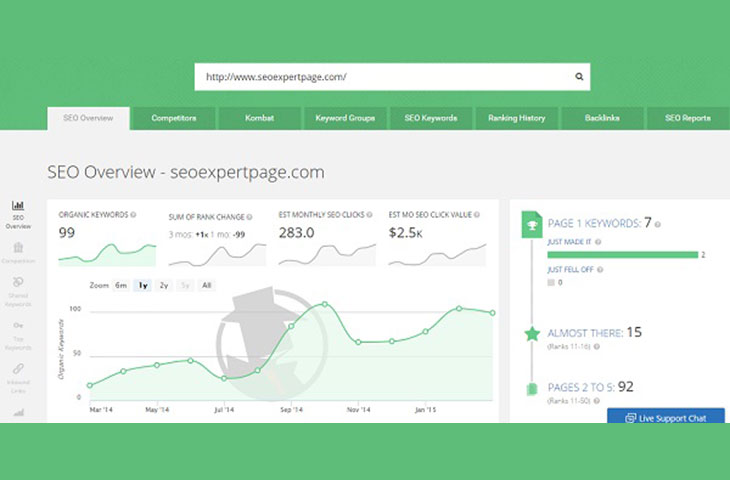 SpyFU is the last concern of this current discussion, about the most amazing SEO tools for business development. This one actually offers the most unique features comparatively than any other packages. For what it renders amazing opportunity to any business houses to stand strong and procure solid outcome in this competitive industry. The whole platform basically remain focused on tracking and ranking based task.
SpyFU is additionally renowned for offering access to some exclusively helpful tools like Backlink Results, Organic History Ranking and so on. SEO Recon Files are meant to deliver signifying opportunities along AdWords Data and website ranking. Keyword SmartSearch is another wonderful addition to this extremely supportive SEO platform.
Now, according to your business objectives and requirements, it's time to choose the best one. You'd get detailed review of each one of these search engine tools. Don't forget to tell us what you feel about these most amazing SEO tools for business development.